We're all about great Art...
If you're looking for affordable, quality, original art, you will find here a wealth of talented artists working in a mix of mediums with works available for purchase to suit all budgets. We ship art all over the world and accept all major credit cards.
Not sure where to start? Why not just dive in and browse our gallery? If you've come here looking for a specific artist you can type some or all of their name into the search bar above and hit the Enter key. If on the other hand you just want to look for pictures of say, elephants, then you can either type this into the search bar above or use the power search facility on the tab above.
You will find the art to be of a very high quality, with a passion and depth that is borne of the rich cultural heritage that is South Africa infused with the trauma of transformation, the love of nature, the optimism of reconciliation - all factors that inform the superb art of the Rainbow Nation. Listen with your heart as these artists tell their story.
We welcome your feedback and comments and hope you enjoy the site, appreciate the art, and most of all find something on these pages that you want to take into your home and hang on your wall!
To help develop our vibrant site and attract more visitors on specific subject searches we have added some new pages as additional entry points. These pages include additional links to other pages of interest on our site: art, impressionist art, fine art, abstract art, art gallery, portraits, still life, online art, oil paintings, watercolor paintings and wildlife paintings.
Bookmark this page on:
Featured Work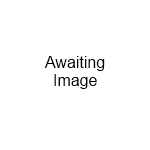 This is a wonderful depiction of this well-loved area – you can almost smell the sea! Each detail of sand and scrub has been lovingly and convincingly depicted. The eye is drawn into the work by the sand path which leads to boats and ramshackle houses, so typical of what has now become a major attraction. If you feel the yearn for the sea in you high story apartment or simply want a painting to gaze and inspire tranquility, then you would be hard pressed to find a work that compares in technique to this one. Buy It!
New Artists on the site
Shelley Reeves completed her Bachelor of Fine Art degree at Rhodes University, Grahamstown, South Africa, ...

---

I was born in Johannesburg, South Africa in 1967 and matriculated in a town named ...

---

Colour inspires me. Colour and texture creates atmosphere. My paintings should talk to you. I ...

---

People and the masks they wear, intrigue me. Nature frees me. Animals make me laugh ...

---

Nico has had a love and talent for art from an early age.The prospects for pursuing art as a career only became an option after completing his national service though.Where ...